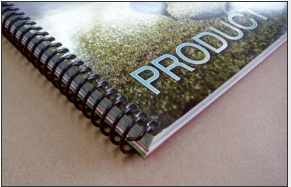 Plastic coil binding is a type of mechanical binding that puts a plastic spiral through previously punched sheets. It is very durable, great looking, and available in many sizes and colors. Here is some further information about plastic coil binding:
Advantages of Plastic Coil Binding:
Durable (will not break or bend)
Child Safe
Books open a full 360 degrees from front to back
Specifications:
Coil sizes from 6mm to 56mm are commonly stocked (binds up to 2″ book)
Can bind books up to 24″ in length
Stock colors are: Clear, Red, Royal Blue, Green, Navy, Silver, Gold, Yellow, Black and White
Many other colors are available: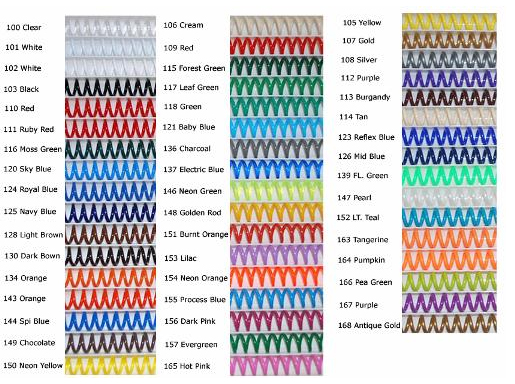 We also stock multiple weights of clear acetate for front covers as well as leatherette/vinyl backs, and have the ability to bind laminated work.